I am no saint by any stretch of the imagination. But I am generally nice. It doesn't take much to be nice. Even if you, like me, frequently despair for the future of the human race due to all around ignorance and obtuseness, I find that in one-on-one situations, I am far more inclined to be nice than not.
This is why I was absolutely gutted when two strangers, without any provocation, recently criticized me on a blogging site. I hadn't asked for a critique, but I sure enough got one. And it wasn't pretty. It actually felt mean spirited to me, and senseless. It made me cry. Because any feedback I have ever gotten for my blog has been positive. My blog, and its readers, have been among the only consistently good things in my life over the past two and a half years. I've lost jobs, I've had multiple unsuccessful surgeries on my broken shoulder, I have been in constant pain and Multiple Sclerosis has progressed, but my readers have held me up time and again with endless encouragement and love.
To have two strangers tell me I sounded annoying and boring was crushing. It wasn't asked for. It wasn't called for. And it wasn't very nice.
I have read some blogs that were practically illiterate they were so bad. I have seen people write some really stupid things. But I would never tell the writers that, ever. The fact that they make the attempt to get out there is a brave act by itself. Who am I to criticize them? It is a classic case of having nothing good to say, I will say nothing at all. Why would I deliberately hurt someone in that way?
While still smarting from the unsolicited disparagement (ok, obsessing; happy?!?), I accidentally came across a blog created by a girl right here in New Jersey. It is called
Operation Nice
, subtitled
Encouraging Individuals to be Proactively Nice
. Right, an accident. Once again, when I am at a low point, I have had something put in my path that reminds me there is the potential for much goodness in the world.
Melissa's blog contains stories of people being extraordinarily nice, not simply holding the door for someone. Her sidebars are loaded with tips and ideas for being nice, including this one: "Paying someone a compliment can actually decrease your level of anxiety." Her philosophy is a simple one. We improve the world one kind encounter at a time.
I will never tell someone "the whiny intro here certainly doesn't do anything to inspire anyone to take an interest in your blog". Or that their blog evoked "shrugs" after reading "a few sentences". There is absolutely nothing to be gained in saying that to someone. I would rather be part of Operation Nice.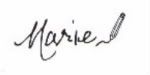 Did you like what you read? Let others know. Thanks!