On September 5, 1953 my parents were married in St. Elizabeth's Church in Manhattan, in Washington Heights, the neighborhood where they had grown up. It was blazingly hot that day, there was a heat wave in New York City at the time and, of course, no one had air conditioning. They were 19 and 21, younger than all my own children are now. Impossibly young.
They are still together after all these years. Not quite a fairy tale ending, but still together.
In the picture below, from left to right, are my beloved, handsome grandfather, who died in 1999 at 95, my aunt who was 6 at the time and is still rollicking around, my adored grandmother, who died in 2000 at 96, my mother, my father, my loving aunt who is still hale and hearty, my uncle who died in 1998, and my dear, generous aunt, still with us, who taught me how to quilt. I really cherish this picture.
Fifty seven years is a long time. Only a little longer than 56, which is how old I will be in two weeks, as I came along a year later.
Me, the icing on the cake.
Although I suppose my two brothers and my sister might be taken into consideration too.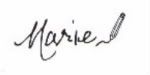 Did you like what you read? Let others know. Thanks!