Completely forgot my e-mail subscribers can't see embedded videos!! Sorry about that! So here is a do-over, because this is an awesome version of The Birthday Song:
http://www.youtube.com/watch?v=MjF1bG5LUcs
Just look at those people!! Can you even imagine so many coming out just to see you!?! I wonder if you ever get used to it?
And here is the embedded version, in case you missed that:
I had a super birthday, thanks to my children and my amazing, generous, loving friends. My daughter brought me breakfast and we sat in bed watching the Today Show and generally laughing at everything. I received good wish after good wish all day long, on the phone, in the mail, in person and on Facebook. And tonight had dinner with half the kids, their Significant Others (who I love) and my beloved grandson, who is a total character. He sat next to me and gallantly picked up my napkin every time I dropped it, which was pretty often due to lack of feeling in my hands. Finally he said, very seriously, "If you drop it again, I'm not picking it up." Alrighty then.
Thank you all so, so much!!
_______________________
Last chance for a Giveaway on my Bookworm page,
The Shore Bookworm
. Leave a comment by midnight Eastern Time tonight for a chance to win "Past Caring" by Robert Goddard. While you're at it, sign up to get The Shore Bookworm delivered to directly to you. I am doing reviews and recommendations of great books, old and new, children's books and adult's books and generally commenting on the magic of reading. Come join the fun!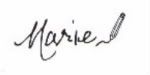 Did you like what you read? Let others know. Thanks!