Congratulations to Brookeamanda, author of the very funny
Babbling Brooke
. She won my September giveaway, the little felt cottage needle case!
I asked Mr. Spickles to assist me in choosing a name. At first he refused, muttering something about being morally opposed to gambling and anyway he was resting.
I pointed out I saw him clawing my favorite mohair throw that I got in Ireland and he would be toast if I caught him again.
He was shocked!
He thought he had been more subtle than that.
All of a sudden, he was on board ...
...and next thing you knew, I was reading off Brooke's name.
Thanks to all my readers and to everyone who left a comment this month.
I have another small giveaway this month. In the next week, anyone who leaves a comment will be entered in the drawing for this little banner announcing Autumn. It is hand embroidered (by me) and is 5" x 6" with a 3 1/2" hanging ribbon. It is backed with a piece of autumn-y fabric. I, or Mr. Spickles, will pick a name on Saturday, October 9.
Thanks, as always, everyone for reading and especially for your thoughtful comments!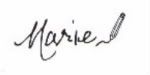 Did you like what you read? Let others know. Thanks!