It is kind of dark, but it was three o'clock in the morning after all.
This is what I am doing instead of a million other things I should be doing. Like sleeping.
I am losing it. I really need to get back to work. I NEED A JOB!! Somebody? Anybody?!?
For my e-mail subscribers:
http://www.youtube.com/watch?v=wbGCMbinMeI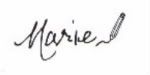 Did you like what you read? Let others know. Thanks!