I am flattered and honored to have been chosen as a Blogger of Note at Words of Wisdom, a site dedicated to promoting quality work in the blogosphere.
I have been following Words of Wisdom for a few months now. Founders Pam (
Pam's Perspective
) and Sandy (
It's A Real Jungle Out There
) have created a resource that helps identify wonderful blogs and provides a great venue for supporting writers.
As my introductory post for Words of Wisdom, I was asked to tell a little about myself and list three of my favorite posts. Well, as anyone who has been reading my blog for a while knows, I am an unreformed class clown but I have had a bit of a dark cloud following me around for a few…hmmm…years. Multiple sclerosis, job loss, a fractured shoulder…yep, those constitute a dark cloud alright. But who knew that a dark cloud could still be funny sometimes?!?!
Besides the Dark Cloud stuff, I am an obsessive reader (see my blog
The Shore Bookworm
) and a cranky person with MS (see my blog
MS Renegade
). I have children, grandchildren, cats, a dog, a falling down house, books, books and more books. I knit and sew too. But my real passion is writing.
Here are some of the posts I've had fun with over the past two and a half years:
Roses
A Day at the Park
Pride and Portliness
I hope you enjoy reading them. Welcome to my wacky world.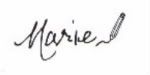 Did you like what you read? Let others know. Thanks!