New layout for the newly cool autumn days. My favorite.
Congratulations to The Mother of the wonderful, always fascinating blog,
The Mother's Handbook
. (I am so jealous of her fantastic logo!). She has won my little hanging banner announcing Autumn.
Thank you to her and to all of you readers. Especially thank you for your wise and warm comments.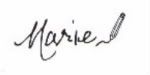 Did you like what you read? Let others know. Thanks!