Recent local tragic events have become news nationally.
In the third week in September, a Rutgers freshman set up a webcam to secretly broadcast his roommate as he engaged in an intimate encounter. The individual who perpetrated this invasion of privacy has subsequently been quoted through his Twitter account, several times making much of the fact that his roommate was apparently gay. The screen shots of his Twitter page reproduced in the media reveal a vulgar, self absorbed young man. I suppose not too different from many adolescents.
Unfortunately, in this case, his arrogance and homophobia precipitated a crisis for the boy he so cruelly humiliated. He could not have known that it would have fatal consequences, but it did. There is no way to change the fact that it caused the other boy to jump to his death from the George Washington Bridge. He was 18 years old.
I am not going to repeat this boy's name. It is the subject of headlines, news stories, vigils and water cooler conversation all over the country. It has become a rallying cry for tolerance and understanding. And none of us have any right to it.
This was a private individual whose most personal moments were broadcast over the Internet without his knowledge. He found this so unbearable he felt he could not live with it. How awful it is that after his death, when he is utterly defenseless, his name is common knowledge and has been repeated incessantly by the media?
A true travesty occurred Saturday at the Rutgers homecoming game. The boy who died was, by all accounts, a sweet, sensitive violin player. Again, a private person. And yet he was 'honored' at a football game of all things, his name displayed prominently, an awkward moment of silence required before the swilling of beer and hot dogs. Scarcely an honor. I have a sense this child would have been mortified.
Our society cannot tolerate treating each other in the way this boy was treated. Our children have to be taught that at home. It needs to be reinforced at school. But even now I see only lip service from Rutgers. A football game?!?! This choice, in the worst possible taste as far as I'm concerned, is a classic case of too much, too late. It is crucial to address the issue of bigotry and bullying in a meaningful way. This was not it.
They have it so wrong I despair for them getting it right. From the shenanigans of the university president to out of control frats, Rutgers has a notorious reputation for looking the other way when the subject is painful or inconvenient. Only the administration at this school would find a football game the appropriate venue to memorialize a violinist.
This heartbreaking incident is a perfect object lesson for what needs to change in our society. But it needs to be a lesson about the thousands of anonymous children and adults who are harassed every day, not just about this one quiet boy. One quiet boy who never asked to become an icon. One quiet boy who found a breach of his privacy so painful it drove him to utter desperation. He never had a chance to grow into himself and will never find out it could have gotten better. In death he deserves the dignity and obscurity he preferred in life.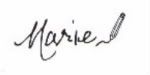 Did you like what you read? Let others know. Thanks!