So. For four weeks I have been hacking my lungs out, with every muscle in my body aching and my nose running like a faucet. This cold and cough will not quit, causing me concern about my immune status. My left leg has been swollen again, which freaked me out on so many levels. Leg, ankle and foot swelling is a common symptom of congestive heart failure. So is shortness of breath, which I also had. Then on Saturday I noticed ominous red spots on my calf, each about the size of a thumbprint. I gasped. Venous stasis! This is where blood pools under the skin because of lack of circulation. It leads to horrific, non-healing wounds.
I dreaded going to the doctor and having my diagnosis confirmed. I cringed at the idea of hearing those words, getting that menacing sentence of imminent death. I am only 57!! I began picking out hymns for my funeral and thought about how sad everyone would be, which quite made me smile actually. And the thought of my eulogies perked me up no end.
At any rate, I finally dragged my miserable, doomed self to the doctor this afternoon and I sadly outlined my various dire conditions to him. I steeled myself for his alarm, for immediate placement in the telemetry unit (maybe even by ambulance, so perilous was my cardiac status), for tearful goodbyes with my children. Here is what he told me:
My "cold" is a sinus infection, which will be better in a day with antibiotics. It is all the coughing that is causing me to feel short of breath. It hasn't gotten better because I need antibiotics.
My swollen leg is most likely a side effect of one of the medications I am taking. He is not concerned as it only happens occasionally and improves immediately when treated.
The red spots are…a rash.
He withheld comment on the fact I was a lunatic.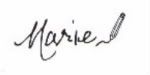 Did you like what you read? Let others know. Thanks!