While being out of work has had devastating consequences, and feels pretty darn awful too, I have been keeping as busy as possible.
I've been doing a lot of writing, mostly for Yahoo's Associated Content on health news. It is fun and challenging and I make about .05 cents for every kabillion hits each article gets, so far to the tune of about $1. Woo hoo!!
If you are so inclined, you can find my stuff here:
http://contributor.yahoo.com/user/911950/marie_cooper_lpn_ma.html
Become a fan, Stumble me, Tweet me, leave a comment, help me earn that next .05 cents!
I have been doing a lot of sewing too and have several unfinished projects. Here are some of the things I have been working on.
I was going to make this into a pillow, but now I am thinking maybe a wall hanging:
I embroidered eyelet and then added a fabric flower. This will be a little pillow:
This will be a holiday pillow:
A sunflower surrounded by leaves. I am not sure what this will be. Maybe an insert into a tote bag?:
A vintage design that reminded me of my home from the same era. I will frame and keep this one:
My motto:
A scarf I made for myself out of super soft cotton, in yellow, my favorite color. Still putting the fringe on:
A hat for a friend's nephew, but I don't like the way it turned out. So...
I'm making a whole new one out of cream colored cotton.
I have more things I've finished and have for sale on Etsy. Check out my site if you need a nice gift or just want to treat yourself. :)
http://www.etsy.com/shop/stitchesthroughtime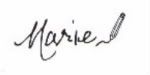 Did you like what you read? Let others know. Thanks!