Ho ho ho
I am a total cornball who freely admits to loving Christmas music. I honestly could listen to it all year long. Most of it evokes a sense of nostalgia for what is past: those boisterous childhood Christmas' at my grandparents and fond memories of so many of the people I loved who are no longer here, my grandparents themselves, aunts and uncles and my closest-in-age cousin, Michael, who has been gone for 13 years and I miss terribly.
When I was about eight I got a record player for Christmas. Before my brother and I came out for our presents, my father put a 45 of Bing Crosby singing
White Christmas
on it so it was playing when I came into the living room. My dad was only in his 20's at the time. That song will forever remind me of him as a young man and how he made that touching gesture.
Bah Humbug
But there are some Christmas songs that I could happily live without hearing ever again. They fall into three categories: 1) Annoying, 2) Mind Numbingly Obnoxious and 3) Jaw Dropping.
A
nnoying
:
Little Drummer Boy
: I could so do with never hearing "rump ump ump blah blah blah" ever again. Oy, take that drum away from that kid. Winner for the most bizarre duet of this song? Bing Crosby and David Bowie. Crosby died the same year it was recorded. Probably of embarrassment.
The Twelve Days of Christmas
: I always find I want someone to shoot me before even the third day rolls around. And around and around and around…
I'm Getting Nothing for Christmas
: I would recommend institutionalizing this child and sterilizing the parents.
Runner Up's:
Last Christmas
by Wham;
Rudolph the Red Nose Reindeer
(because hearing it 2,000,000,000 times in my life is 1,999, 999, 999 times too many);
I Saw Mommy Kissing Santa Claus
;
All I Want for Christmas is My Two Front Teeth
.
Mind Numbingly Obnoxious
:
Dominic the Donkey
: Honestly, who thought this one up?! "Hee haw, hee haw"?!? Yep, those are always the first words that come to my mind when celebrating my Savior's birth. I can only imagine the nightmare this song caused in school for any poor kid named Dominic.
Grandma got Run over by a Reindeer
: Who says to themselves "Nothing says Christmas like a musical tribute to alcoholic white trash"?!? In actuality, I believe the author of this song had some heavy duty hostility issues related to their grandmother.
The Christmas Shoes
: Holy Mother of God, how could anyone ever think this was a good idea for a song?!?! And then record it?!? And then play it?!?! Ugh, this is a song that makes me hate everyone.
Runner's Up:
Santa Baby
; John Denver's
Please Daddy Don't Get Drunk This Christmas
.
The winner for
Jaw Dropping
:
Do They Know It's Christmas?
: Um, first of all I would have to say NO you idiots of course they don't know it's Christmas as most of the indigenous peoples of Africa ARE NOT CHRISTIAN!! Unless of course we went in and mucked about with their culture. But for most of the people who were supposed to be helped by this recording, Christmas is a pretty abstract concept.
"And there won't be snow in Africa this Christmas". Well thank freaking God. Way to mess them up even more, unless they are on top of Mt. Kilimanjaro or something.
"Raise a glass for everyone…underneath the burning sun". Oh. My. God. This is where I begin to wonder if they were just having us on. Maybe all these artists got together, snickering, and said "Let's see how bad we can get and still have those yahoos buy it, hee hee hee." It is the only reasonable explanation for the absolute worst line of all…
"Well tonight thank God it's them instead of you!"
WHAAAAT?!?! Not "If only it was no one suffering like this." No, it's "Phew!" (sucking down a cold one) "Thank God it's those ignorant heathens and not me!! Wooo-eee, dodged that one. Thank you God!!"
All these little ditties tell me one thing: there are a lot of seriously disturbed songwriters out there.
______________________
Of course this list is subjective (although I cannot believe ANYONE likes these songs!!). Because two of my favorites are on many people's 'hate' list:
Merry Christmas Baby
and
Santa Claus is Coming to Town
, both by Bruce, naturally.
Here is "Santa Claus", recorded in Passaic, N.J. on 9/20/1978, the day before my 24th birthday. Classic E-Street Band! I was not there. :(
For e-mail readers:
http://www.youtube.com/watch?v=yErhglOXIxM
"Merry Christmas Baby" with Bruce AND Conan!!
For e-mail readers:
http://www.youtube.com/watch?v=wi9kvO2zL2E
Merry Christmas baby!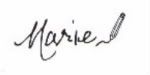 Did you like what you read? Let others know. Thanks!