Around this time last year I read about a project that was being launched by two young men in Chicago. Their idea was to invite 365 people to write about a little slice of their life, one for each day of 2010. The essays were limited to 365 words and kept to observations related to their specific day.
I applied, was accepted to be one of the participants and was assigned the date of December 24. So here is the site, you just have to scroll down for my essay:
http://the3six5.posterous.com/
We were invited to include a photo as well. With my usual tendency to be out of control, I took 63 pictures of my living room. And then, of course, couldn't decide which one to use. This is a worldwide project! I couldn't use the one that shows the bare patch on the back of the sofa where the cats have sharpened their claws for nine years. I couldn't use the one that shows the flaws in the woodwork. This one made the living room look too long and skinny. That one made it look like it was ridiculously over-decorated. Should I have lit a fire in the fireplace?!? And on and on and …
Good thing you were not ruled out of the project for being certifiably insane.
At any rate, there may be a book resulting. But even if there is not, it was an honor to be part of it. The stories by the other writers are wonderful, simple vignettes about lives all over the world.
They are currently taking applications for the 2011 project. I would highly recommend taking part, or at least following the essays. It is such a great reminder of how unique we all are and yet have so much in common as human beings.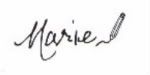 Did you like what you read? Let others know. Thanks!