New Jersey is buried under about a foot and a half of snow this morning, which is routine in many parts of the world but is a stop-the-presses event here at the Shore. This is silly, because a) snow happens in winter, b) snow slows down transportation, c) lots of snow slows things down A LOT and 4) only idiots go out in the snow unnecessarily. None of this is news.
My front steps
From my front door, looking east, 12 blocks from the ocean
My side yard
The patio and part of the garage
Car abandoned last night by some knucklehead smack in the middle of the intersection
More patio and garage
The trellis on the patio
I love the snow and really enjoyed my snow day. I did all the things I used to do when the kids were little (minus getting them dressed and undressed for the snow 1200 times over the course of the day!). I baked bread, I made a cute, cuddly flannel patchwork blanket for the new baby, made a pot of soup and I read. Unfortunately, except for the reading, I completely overdid it and was a crippled wreck by 7 p.m. But at least I have something to show for it.
____________________________
I recently found evidence that a mouse had been in the house. But no worries, I have cats!!
Yes, that is the kitchen counter. Sorry, I have no standards anymore.
As for our visitor? Not another sign. I think they were probably disgusted by the lack of a challenge.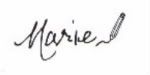 Did you like what you read? Let others know. Thanks!