It is not news to those of you who read this blog that
my entire life
the past few years have presented some challenges.
Most recently, one of my beloved children has been upset about something. That is distressing by itself. But in this case, they have decided that they need to distance themselves from me as part of their coping strategy. I have really suffered with this, having a hard time accepting this choice. In fact, I am inconsolable. Without exaggeration I can state this is the worst thing that has ever happened to me. But after months of agonizing and begging, I have decided the only way I can deal with this is to let it go and hand it over to God. I am trying hard to appreciate the fact that it is not just about me, that my child needs this and I must respect their decision.
However, being respectful does not preclude feeling as though my heart has been ripped out of my chest. Being respectful does not stop me from crying constantly. Being respectful still leaves me feeling like a miserable failure as a mother. I keep praying 'Thy will be done', but I am all too human in my anguish.
This is what I have been carrying and why I have not been keeping up with my blogs. Or much else. It has simply been too hard. Everything, including breathing, feels too hard.
Enter the Christmas get together planned by my high school classmates, a rollicking bunch of really kind, funny people. I do not want to go anywhere. But I had committed to showing up, so I force myself to go, unable to imagine how I am going to socialize without howling my grief. All I can think about is my child and how much I miss them.
When I get there, wrestling with my walker, I am warmly embraced in affection and caring. We exclaim at how little some have changed, how great it is to see everyone and we catch up. Santa, looking suspiciously like one of my classmates, appears. I am trying hard not to cry, but I am surrounded by so many fond friends that I am able to keep it together.
About an hour into the evening, a woman appears at the end of my table. One of my classmates is pointing us out one by one. Kathy says my maiden name and the woman shoots out her arm, pointing at me. "You!! I have to talk to you!!"
She squeezes through the chairs and throws her arms around me. And tells me how much my blog means to her!! I recognize her now, a sweet girl I haven't seen since high school days, now a bubbly, enthusiastic grown woman. As we talk, she shares some of the difficulties she has been facing in her own life. Very, very hard stuff. Heartbreaking. But she describes these things with a wry sense of insight and acceptance, without a shred of self pity.
She is so complimentary about my writing that I feel myself blushing. She tells me the most incredibly humbling thing: that my words have provided her not just laughter, but sustenance. Sharing my experiences has helped her, has even been inspiring. I am awestruck. I know people have enjoyed my writing and my goofy sense of humor, but this is the first time I am presented with a flesh and blood person who tells me I have made a difference in her life. "You must keep writing!" she insists.
As we talked, I felt the slightest thread of hope rise up in me. And a sense of purpose. Someone I love deeply has absented themselves from my life, but my life is not entirely worthless. I touch other people with my words. And here is someone right in front of me who is affirming and grateful…for me! She offers wise and comforting observations as we chat and she makes me laugh. She is an emphatic bundle of positive energy. I see this as a gift from God, true light in a dark night. A messenger. An angel.
I am still desolate. But today it is a little easier to draw a breath. I am so thankful for the comfort of old friends and for my sharp, exuberant, encouraging angel.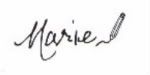 Did you like what you read? Let others know. Thanks!