My daughter Elizabeth did this drawing for me over 14 years ago, when she was about nine. I have kept it on my desk ever since. Not only is it precious to me because her little girl self made it, but the message is such an inspiring one, a little boat bobbing around in stormy waters, safeguarded by the hands of God. It has been battered a bit over the years, but tape and a sturdy frame keep it preserved.
Like many other things that get lost in familiarity over time, I forget to really look at it. It blends in with all the other things that are always in front of me. But it caught my eye yesterday. I moved it down to be closer to me, so I can really read it every morning. The picture is a perfect analogy for my life right now, but I am struggling with the message. Without a job, becoming more disabled every week and in dire financial straits, I do not feel protected by God. I feel betrayed and abandoned. I try to remember that corporal things should not be so important, that it is what I do and how I live that really matters. But the prospect of losing everything I have worked so hard for is devastating. Maybe my priorities are skewed. However, we have to live in the real world and things like a job and a house
do
matter.
My life is filled with people who are very good to me, wonderful friends who truly care and affirm me in many ways. So for now I have to accept that is how God is protecting me. It is easier said than done, but I need to believe He speaks to me through them. While I feel overwhelmed and full of fear and grief, the message is, ultimately, everything will be alright.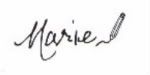 Did you like what you read? Let others know. Thanks!