Ten years ago my daughter struggled with picking out a name for our new grey kitten. She couldn't decide between Sparky and Pickles. So our poor little new family member got stuck with Spickles. I maintain his name was actually Edward, because he deserved something with more dignity. But I mostly called him Mr. Handsome or My Sweet Boy, because he was both of those things.
He was an indoor cat, we live on a busy, busy road. But he and our other cat were always angling to get out. He shot out the back door like a rocket yesterday, as he has done before, never venturing farther than the yard. But this time he didn't come home. My neighbor called me this morning. Mr. Spickles was lying in front of his house. He apparently had been hit by a car.
My heart is aching. He was gentle and affectionate and would climb on me and cling like a baby if he wanted some cuddling. If you rolled up a piece of crackly paper he would gleefully bat it all over the place. He loved to play with our Corgi (read about her
here
), they would chase each other back and forth through the length of the house. It added a zoo-like atmosphere at times, but was hilarious to watch. By the time Bella the Maniac Shih Tzu came along I think he just wasn't up to her shenanigans. Or maybe he simply missed his old friend. At any rate, he definitely was slowing down.
I am so grateful to my neighbor and his friends. So kind and compassionate, they gently placed him in a box for me and carried him back to the house. If they hadn't called, I don't know when I would have found him. Their thoughtfulness eased the blow a little.
We will bury him behind the garage, next to Corrie, his racing cohort. Goodbye, Mr. Handsome, my sweet boy. Thank you for ten years of unconditional love.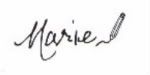 Did you like what you read? Let others know. Thanks!