BACK: I am tiptoeing shamefaced back into the blogosphere after being MIA for a few weeks. The concerned inquiries I have received are touching and humbling. Thank you so much. I have been sick, I did have a minor fall, but mostly we have been preoccupied at our house with a baby shower and an engagement and sewing like mad for a craft show. So days spun into weeks.
See:
Baby Shower
Engaged!
Crafty Thingies






THANKSGIVING:
I am thankful today for the many faithful friends I have through this blog and in real life.
I am thankful that MS, while taking its toll, has not snuffed all the life out of me yet.
I am grateful that despite being out of work we still have food on our table and a roof over our heads.
But more than anything I am grateful for my four children. We have had some rocky patches, and, I suppose, will continue to, but the most joyful, proud, purely happy moments in my life have been because of them.
Thank you, God, for all of this.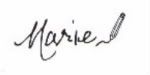 Did you like what you read? Let others know. Thanks!